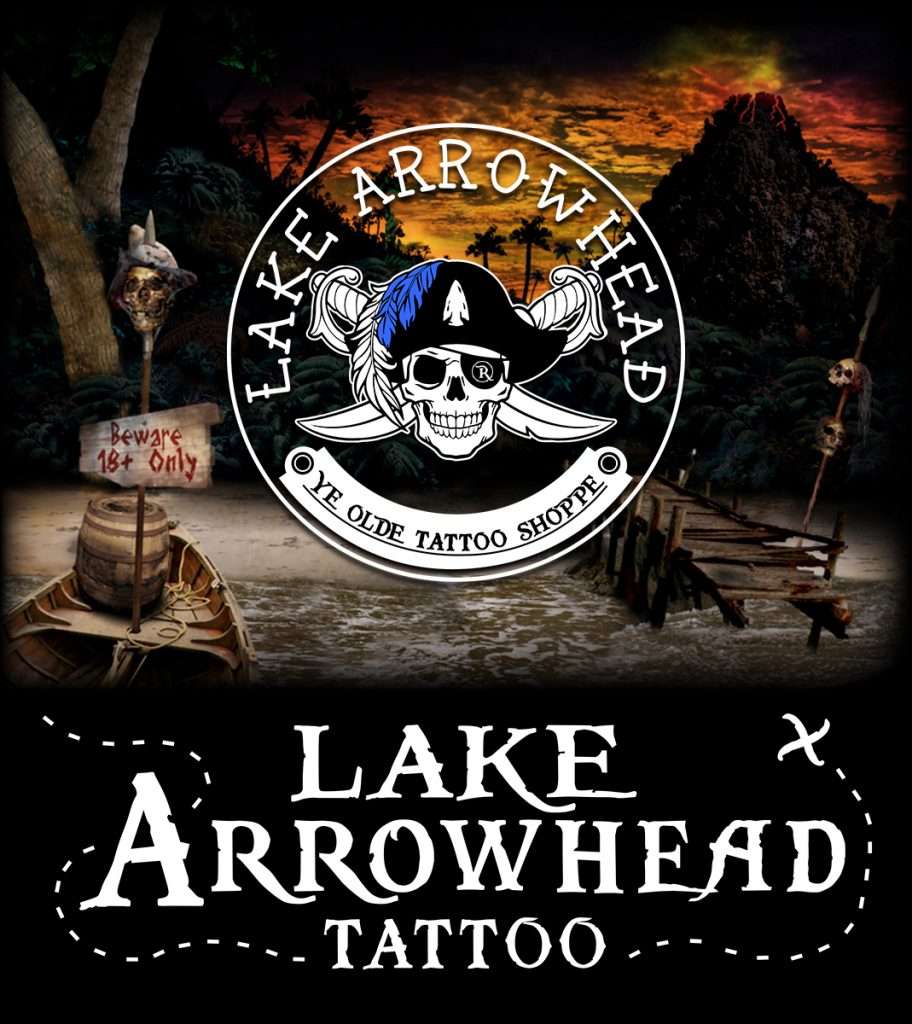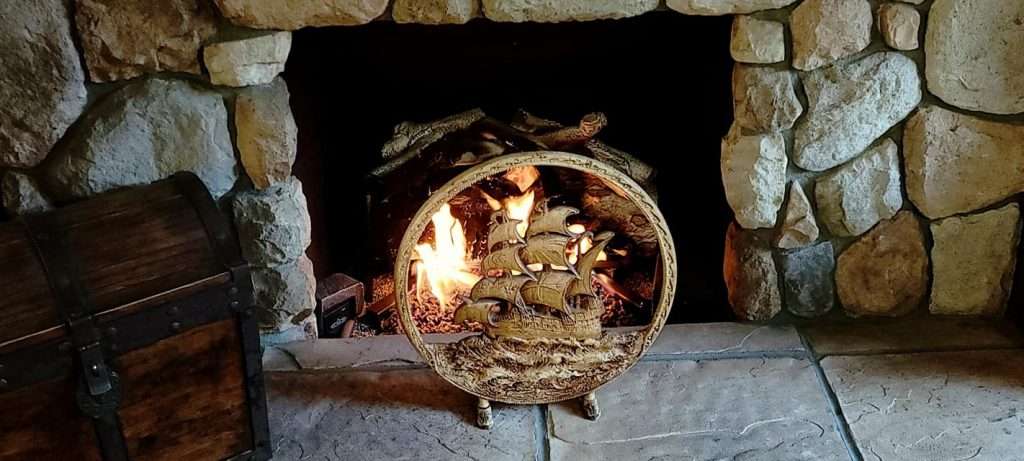 Lake Arrowhead Tattoo & Body Piercing
 Lake Arrowhead Tattoo
"YE OLDE TATTOO SHOPPE"
Welcome to Lake Arrowhead Tattoo and Body Piercing, your premier destination for high-quality tattoos and body piercings in the San Bernardino mountains of California. Our skilled team of artists and piercers are dedicated to providing you with the best possible experience, whether you're a first-time customer or a seasoned pro.
Located in the beautiful mountain community of Lake Arrowhead, our shop offers a relaxed and welcoming atmosphere that is perfect for anyone looking to get inked or pierced. We pride ourselves on our clean and sterile environment, and our team is committed to using only the highest-quality tools and materials to ensure that your experience is safe and comfortable.
Whether you're looking for a traditional tattoo, a custom piece, or a unique body piercing, we have the skills and experience to make it happen. Our artists are experts in a wide range of styles, from classic Americana to contemporary abstract, and we're always happy to work with our customers to create a design that is uniquely theirs.
So if you're in the market for a new tattoo or body piercing, come visit us at Lake Arrowhead Tattoo and Body Piercing. We're confident that you'll love our work, and we look forward to helping you create a piece of art that you'll be proud to wear for a lifetime.
1-909-744-9099
Serving- Lake Gregory, VOE, Valley of Enchantment,  Crestline,
Twin Peaks,
Blue Jay,
Lake Arrowhead, Big Bear, San Bernardino, and Beyond. Titanium and Sold Gold Body Jewelry!
Please call for a tattoo appointment.

Body Piercing Saturdays & Sundays Only for walk-In
We Are Not Your Typical Tattoo & Body Piercing Shop!
Started And Managed by Industry leader Studio City Tattoo
With 30 Years of Experience.
Not Far From Lake Arrowhead Village! The Alps of Southern California
Studio City Tattoo = First tattoo shop to win the Small Business Award 2014!
Winning for Studio City and The San Fernando Valley in California.
Lake Arrowhead Tattoo is Lake Arrowhead's professional tattoo and body piercing shop!
LAT is serving Lake Arrowhead, Lake Gregory, Crestline, Valley of Enchantment V.O.E. Big Bear, and the Mountain Communities of San Bernardino County area and beyond. 

Visit our cozy pirate tavern themed pub setting in

Iconic Lake Arrowhead

, Blue Jay CA, providing our clients with a one-of-a-kind experience. Whether you're a resident looking for a high-quality tattoo & body piercing shop or escaping the city, we are excited to work with you.
Our shop draws talent from across the globe, including the award-winning artists of 

Studio City Tattoo

, our mother location.
Our commitment to safe body modification practices

and quality is unmatched!
Come stop in and visit us or call our line below. 
All our artists are Cal Osha Bloodborne Pathogen Handling Certified and licensed by the Los Angeles
and San Bernardino Health Department.
We also recently installed an expensive NASA approved AiroCide-Air Purification Technology System
in our shop that kills airborne viruses. We care for your safety. See how it works !
"Ye Olde Tattoo Shoppe"
26744 CA-189, Blue Jay CA 92317
Shoppe Hours-
Monday- 11 am - 8 pm
Tuesday - Closed
Wednesday- Closed
Thursday- 11 am - 8 pm
Friday- 11 am - 8 pm
Saturday- 11 am - 8pm
Sunday 11 am - 8pm