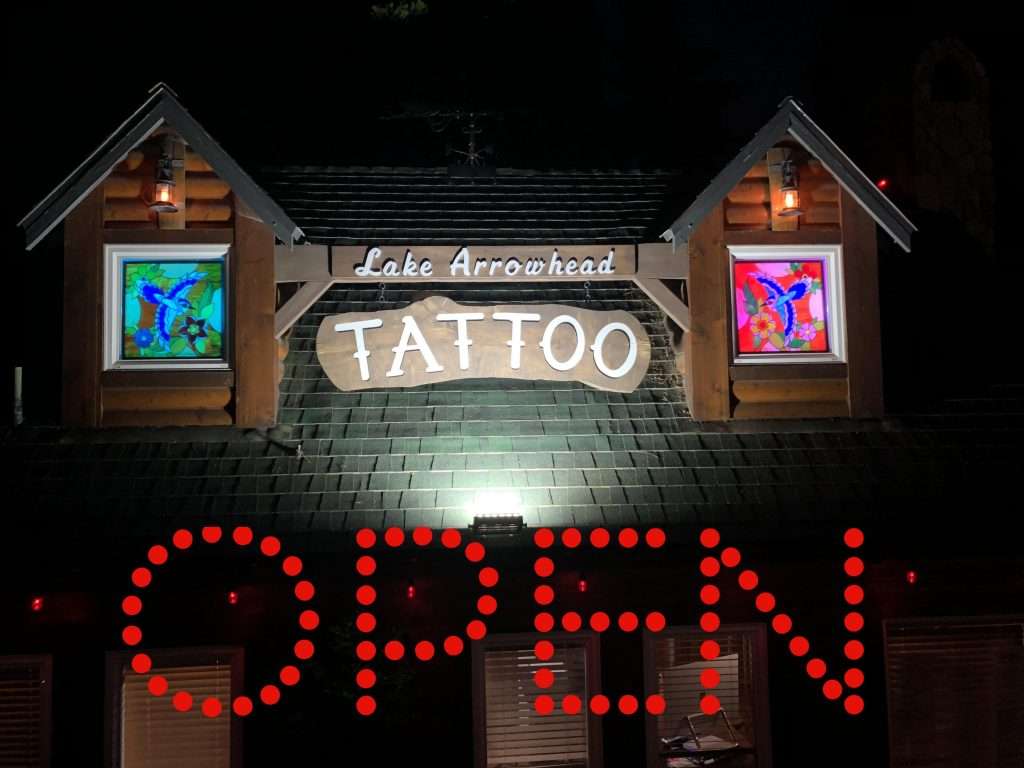 Lake Arrowhead Tattoo & Body Piercing
"YE OLDE TATTOO SHOPPE"
We Are Not Your Typical Tattoo & Body Piercing Shop!
Started And Managed by Industry leader Studio City Tattoo With 27 Years Experience.
Studio City Tattoo = First tattoo shop to win the Small Business Award 2014! Winning for Studio City and The San Fernando Valley.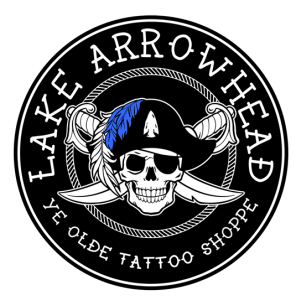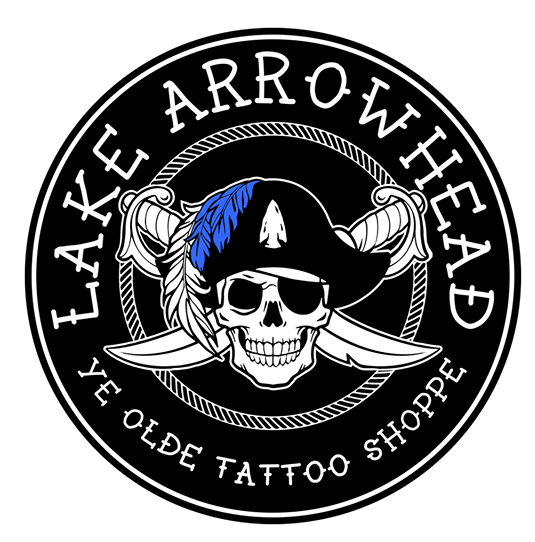 All our artists are Cal Osha Bloodborne Pathogen Handling Certified and licensed by the Los Angeles and San Bernardino Health Department.
We also recently installed an expensive NASA approved AiroCide-Air Purification Technology System
in our shop that kills airborne viruses. We care for your safety. See how it works !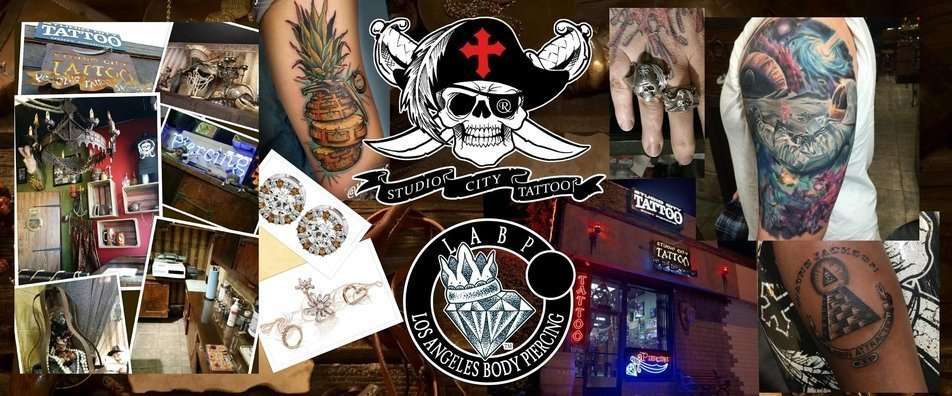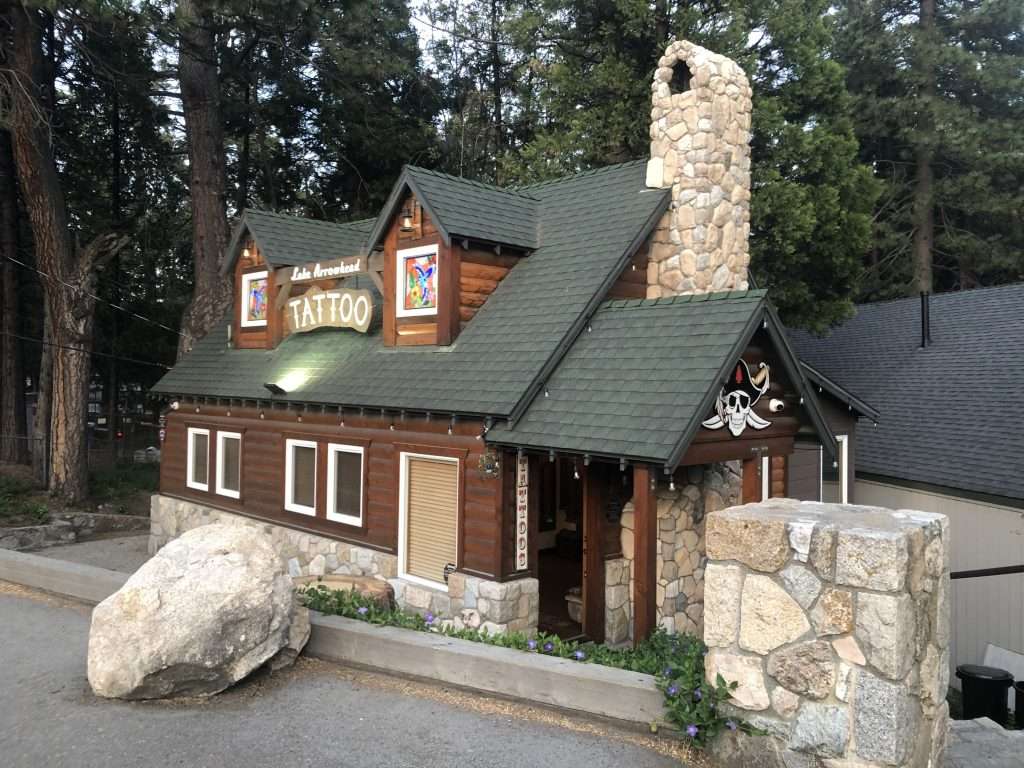 Lake Arrowhead Tattoo Is A Destination Tattoo
& Body Piercing Shop Bringing You Top Talent
From Around The Globe!
Lake Arrowhead Tattoo is Lake Arrowhead's number 1 tattoo and body piercing shop! 
LAT is serving Lake Arrowhead, Lake Gregory, Big Bear, and the Mountain Communities of San Bernadino County area and beyond. 
Visit our cozy setting in 

Iconic Lake Arrowhead

, Blue Jay CA, providing our clients with a one of a kind experience. Whether you're a resident looking for a high-quality tattoo & body piercing shop or escaping the city and interested in one of our destination getaway tattoo packages, we are excited to work with you.
Our shop draws talent from across the globe, including the award-winning artists of 

Studio City Tattoo

, our mother location.
Our commitment to safe body modification practices and quality is unmatched!
Come stop in and visit us or call our line below. 
" Ye Olde Tattoo Shoppe"
Book a tattoo session at Lake Arrowhead Tattoo or a day rate with dinner at a fine local restaurant with an overnight stay in one of our
Beautiful lakeside cabins. We have a special one and two-day rate overnight packages available.
"Ye Olde Tattoo Shoppe"
26744 CA-189, Blue Jay CA 92317
Shoppe Hours-
Monday- Closed
Tuesday - By appointment only
Wednesday- 11 am - 8 pm
Thursday- 11 am - 8 pm
Friday- 11 am - 9 pm
Saturday- 11 am - 9 pm
Sunday 11 am - 8pm To our friends and family from Studio City Tattoo and Lake Arrowhead Tattoo.
Here's a fun art project for your kids or even for you big kids 🙂 to paint with Crayola and color markers.