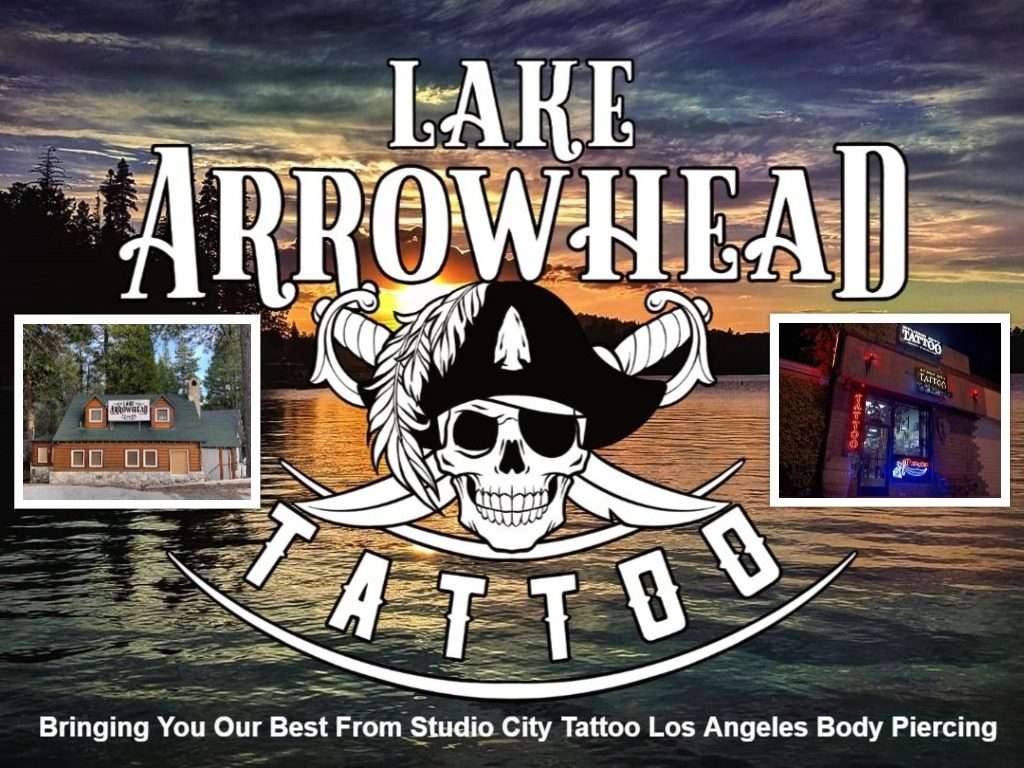 Lake Arrowhead Tattoo
                                          "Ye Olde Tattoo Shoppe"
Welcome to our pirate tavern themed getaway Lake Arrowhead Tattoo & Body Piercing "Ye Olde Tattoo Shoppe". We are offering our clients a one of a kind experience in the iconic setting of the San Bernardino mountains. LAT provides tattooing and body piercing from some of the most well known and respected professionals in Los Angeles and beyond. We're bringing our best tattoo and body piercing artists from Studio City Tattoo to the Town of Blue Jay, Lake Arrowhead California!
Book a tattoo session at Lake Arrowhead Tattoo or how about dinner at a fine restaurant with an overnight stay in one of our beautiful lakeside cabins? We have a special day and overnight packages available.
Lake Arrowhead Tattoo "Ye Olde Tattoo Shoppe"
26744 Hwy 189
Blue Jay, CA 92317