Lake Arrowhead Tattoo's 2nd Annual
Halloween Drive Through Event October 31st 2021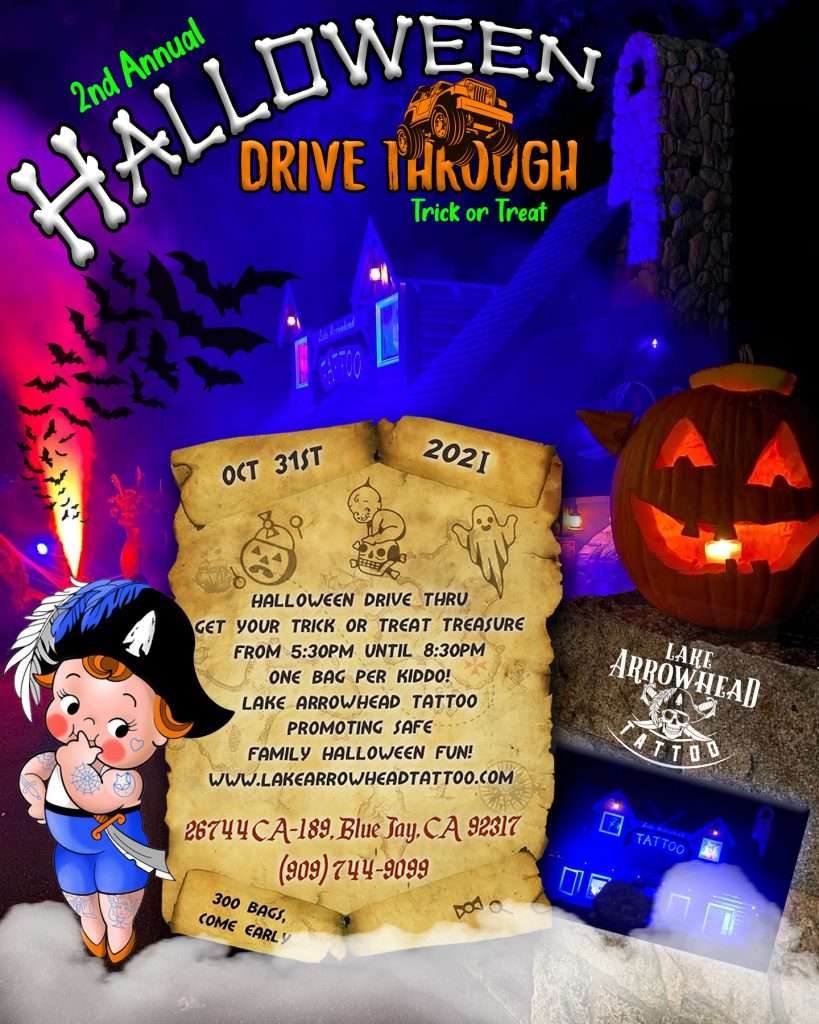 Visit our 2nd annual Halloween Drive Though Trick or Treat Event!
This Oct 31st, 2021 at "Ye Olde Tattoo Shoppe"
Lake Arrowhead Tattoo  
On Halloween bring the kids to our Halloween drive through trick or treat event. We will be handing out our surprise treasure bags!
Our family Unicorn packed the treasure bags with love and safety. For a safe and happy Trick Or Treat Drive Though, visit Lake Arrowhead Tattoo.
We will be starting the event at 5:30 pm until 9:00 pm and the first 300 kiddos get a treasure bag or while supplies last.

Look out for Captain Dave the Pirate!