Welcome to Lake Arrowhead Tattoo & Body Piercing, your neighborhood spot for creative and meaningful body piercings. Our talented artists take pride in translating each customer's vision into unique personal works of art. We adhere to strict health and safety standards so you can trust us to deliver an exceptional piercing experience.
We love being part of our customers' excitement and joy as they leave with piercings that reflect their personalities. As passionate artisans, we strive to provide top-notch service so each person walks away not just pierced, but genuinely happy.
Ready to make your body piercing dreams into reality? Browse our artists' portfolios, then book a consultation. With visiting artists from Studio City Tattoo, there's always a talented piercer available who will listen and thoughtfully turn your ideas into awesome piercings you'll cherish for years.
Let Lake Arrowhead Tattoo provide you caring, personalized service for body piercing done right!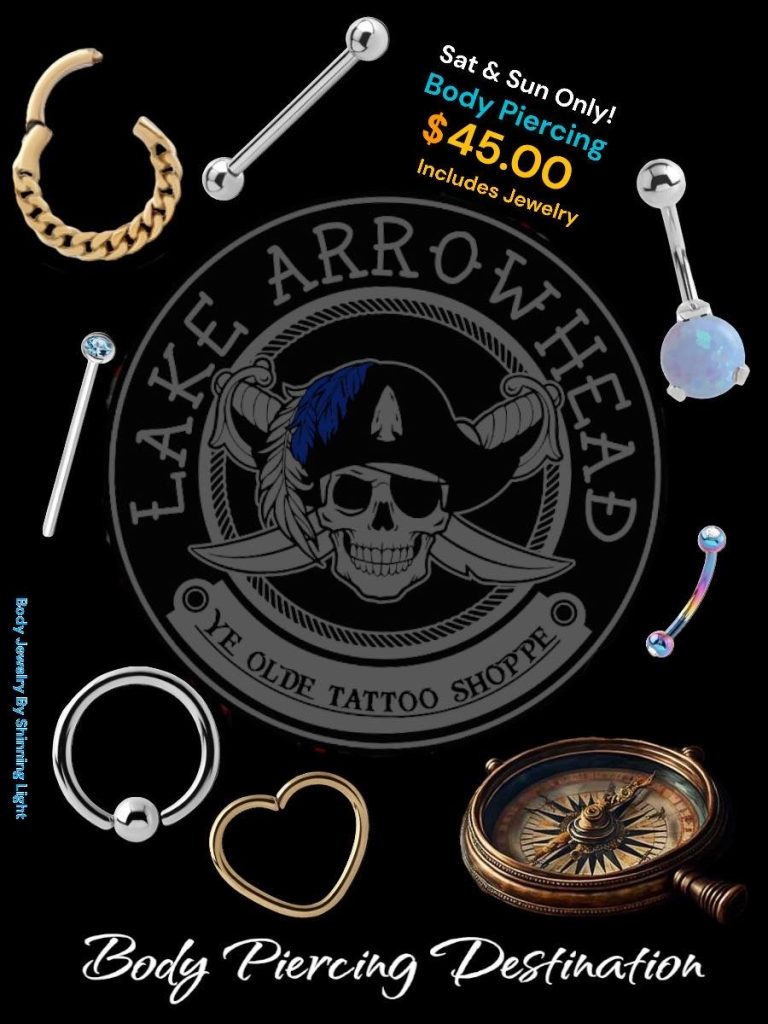 Lake Arrowhead Tattoo & Body Piercing
26744 CA-189, Blue Jay, CA 92317